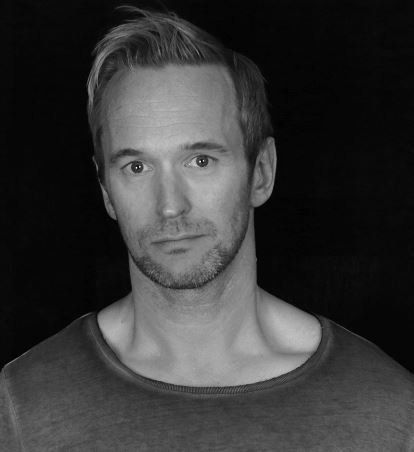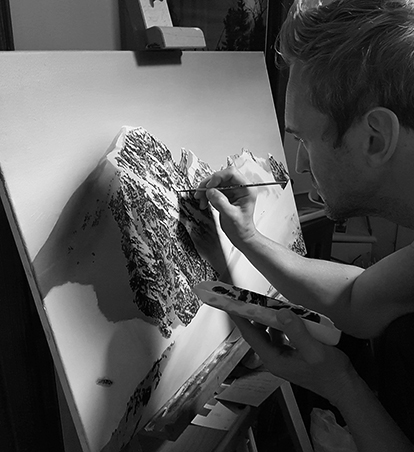 The inspiration of mountains, forests, valleys, waterfalls, huts and cabins of Alpine and Arctic environments have driven me to paint and ski. The constant evolution of colour, light and mood of the mountains and snowy environments are possibly some of the most extreme and inspirational muses for me. Throughout my childhood I was taken to visit the Alps every Summer and Winter, so a love for the mountains grew from a very early age. Over the years this has become a passion, fuelled by more exploration in capturing the experiences on canvas.
These days regular visits to the mountains take place with skis in the Winter and hiking boots in the Summer, but always armed with a sketchbook and camera. I have taken to ski touring and helicopter to access more and more remote and varied scenery and landscapes, in the quest to continue my love affair with the landscape of the mountains. I also hold the BASI Alpine Ski and Telemark instructor qualifications.
When not travelling, I am to be found between London and the Surrey Hills. I am also the Winter Editor & Lifestyle Writer for www.thebespokeblackbook.com On this site you will find my exploration of the mountains through my art, my reviews of place I have visited; from Ski resorts and accommodation to equipment and experiences.