Exhibition – Der Wolf, Lech, Austria 2021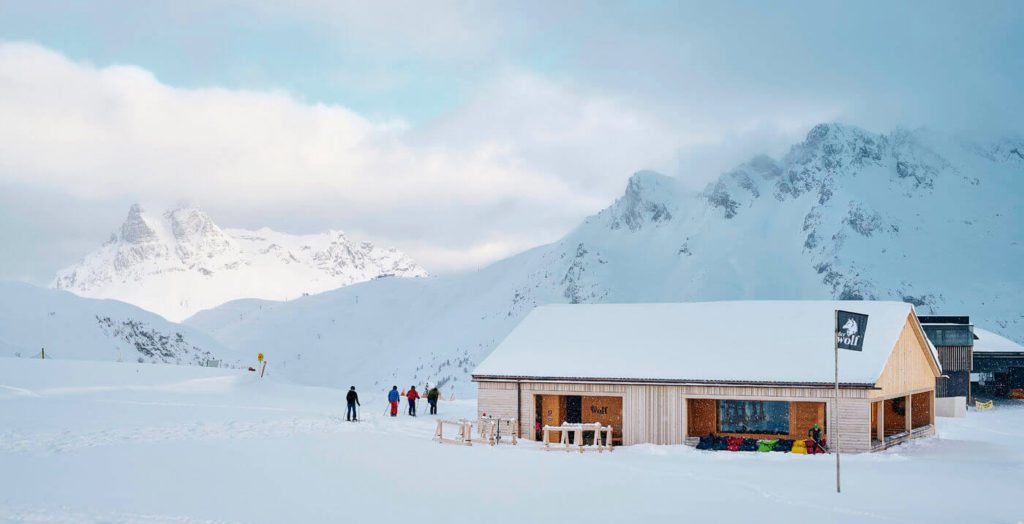 Der Wolf mountain restaurant in Lech, Austria is certainly one of the most iconic mountain restaurants. Christian Wolf the owner, built the mountain restaurant in the summer of 2016 with the help of the very talented architect Bernardo Bader. The design is somewhere between tradition and modernity using modern materials alongside  untreated native spruce; the interior space is open and airy with fantastic panoramic windows looking out onto the mountains of Kriegerhorn, Omeshorn, Trittkopf and Rüfikopf; this is a space I could live in. The external terrace has been cleverly designed to give some shelter without taking anything away from the stunning views.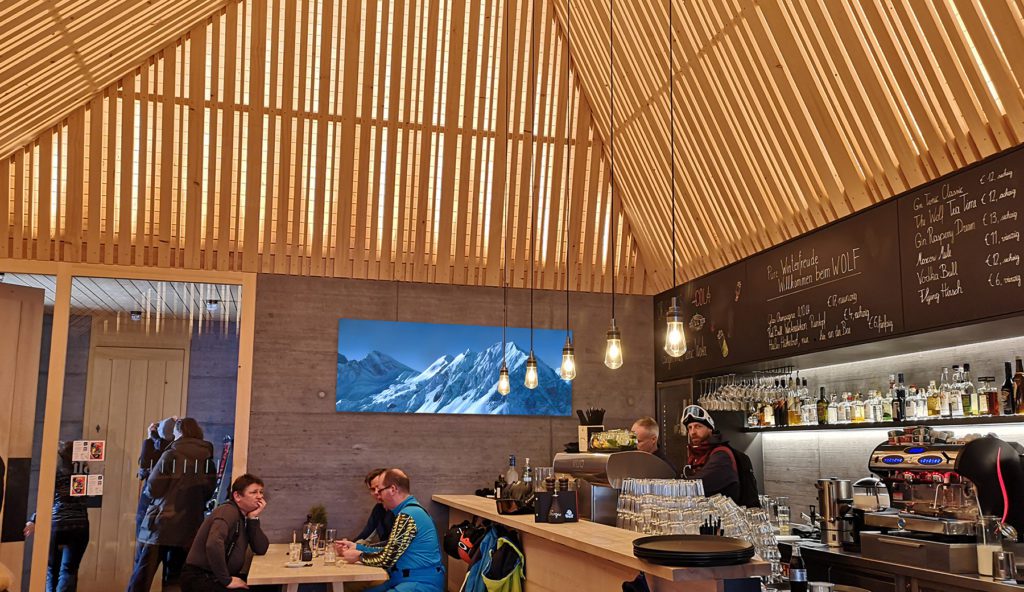 The architecture and design of Der Wolf, with its huge wide open panoramic windows perfectly suits my photorealist Alpine scenes. I am proud to work with Christian, displaying my paintings of the local region, which is one of my favourites, on the various timber and concrete walls. Make sure that on your next visit to Lech that you drop by Der Wolf for their delicious lunch, winter warming drinks, boozy drinks or even breakfast; and take the time to explore the building further and take in my Alpine Oil paintings.
Der Wolf is easily accessible from the top of the Petersbodenbahn and Weibermahdbahn chair lifts and pistes 200 Kriegeralpe and 210 Grubenalpe.
Der Wolf
6764 Lech
Austria